Ticket for a self-guided ticket
Clos Lucé Château

Leonardo da Vinci park

Leonardo da Vinci, painter and architect, galleries

"Leonardo da Vinci and France" exhibition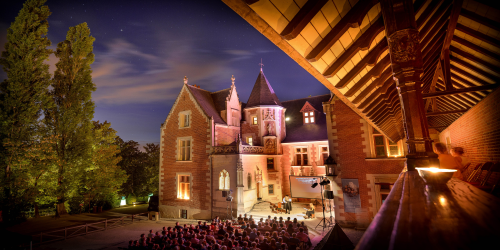 Night show (in French)
July 15th, 16th, 17th 2022
At nightfall, the Clos Lucé becomes the enchanting setting for Twelfth Night, a play by William Shakespeare, written at the height of his glory between 1600 and 1601. It is directed by Didier Girauldon, director of the Department of Dramatic Arts of the Conservatoire d'Orléans.
Passions, desires but also melancholy intertwine in a parade of period costumes. The characters seduce and play with each other in a natural setting in front of the castle facade.
• Show seated on the forecourt of the castle.
• Prices: adult €20, child (7-18 years old) €12, free for children under 7 years old.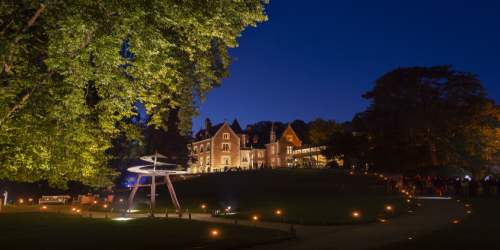 Night Wandering
August 13th and 14th 2022
By candlelight, the Château du Clos Lucé and its park are transformed into a place for strolls featuring live performances.
Musical and theatrical shows scattered throughout the park will immerse you in the heart of an enchanted night reminiscent of the royal celebrations organized by Leonardo da Vinci for King Francis I.
The contemporary circus company Right Way Down, specialist in handstands, competes with ingenious figures. Artists evolve in an inverted reality and invite you to see the world in the right way.
Around a floating piano on the water, the pianist Patrick Scheyder offers a musical show illustrating Leonardo da Vinci's passion for nature. He is accompanied by musicians, actor Jean-Claude Drouot and journalist Denis Cheissoux, producer on France Inter of the radio program "CO2 mon amour".
Rates :
• Adults: €18
• Children (7-18 ans) : €12
• Free for children under 7 years old